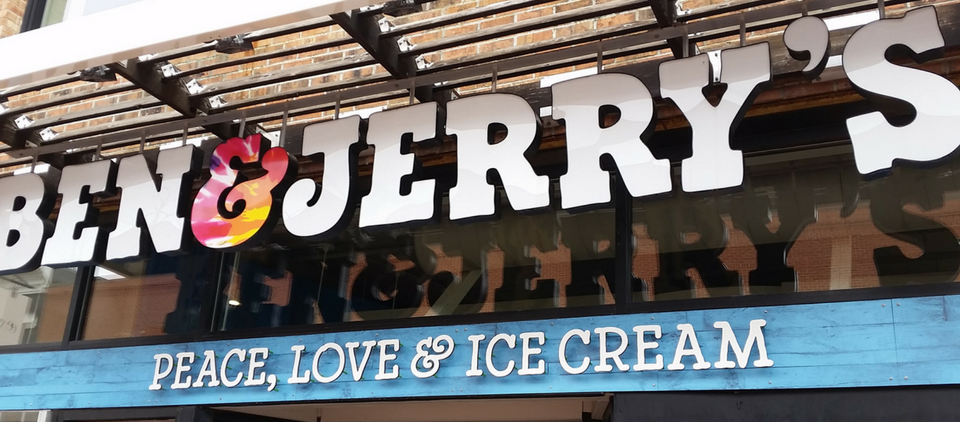 We're starting a new feature, a little look into what's going on at Light-Works: cool projects, new technology, and our staff.
We Started off With Exciting New Projects for Pepsi and Burton Snowboards


2017 has been full of action at Light-Works. Starting with the installation of our new award winning Fuji Acuity 28, with double white ink and six color UV curable inks, we can print solvent-free on just about any flat and clean substrate, paper, or film with the highest quality available in the entire industry.
The first projects were custom cut specialty graphics from Pepsi's LIFEWTR for the Superbowl; and customized snowboard marketing graphics for Stoli and Burton.
Our solvent/PVC-free ultra-matte printing production has been newly adopted by Ben & Jerry's scoop shops system wide for it's non-glare durable finish, keeping us busy printing, cutting, packaging, and fulfilling full menu board graphic sets for all the shops, which use our own handbuilt menu board panels, made from Vermont products.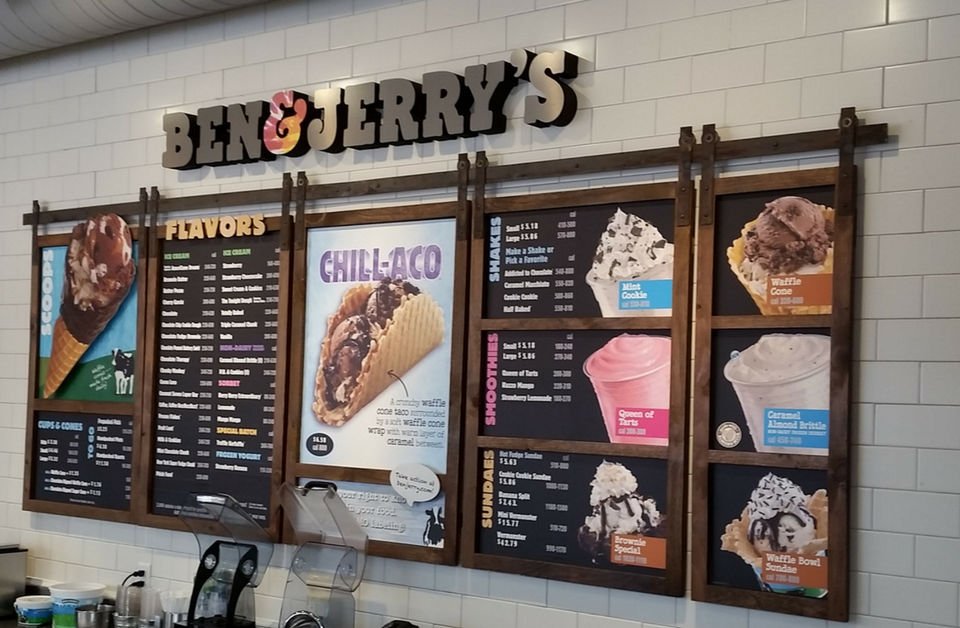 We've also been re-branding the UVM Medical Center campus with several new custom wall murals and large format prints.  Our installation teams have a common fixture in the hospital building over the past few months.
Creating Custom Marketing Graphics for Ben & Jerry's


The downtown Ben & Jerry's Burlington flagship scoop shop has been completely re-designed, and Light-Works has taken a major role in supporting their amazing design efforts to produce quite a local showpiece.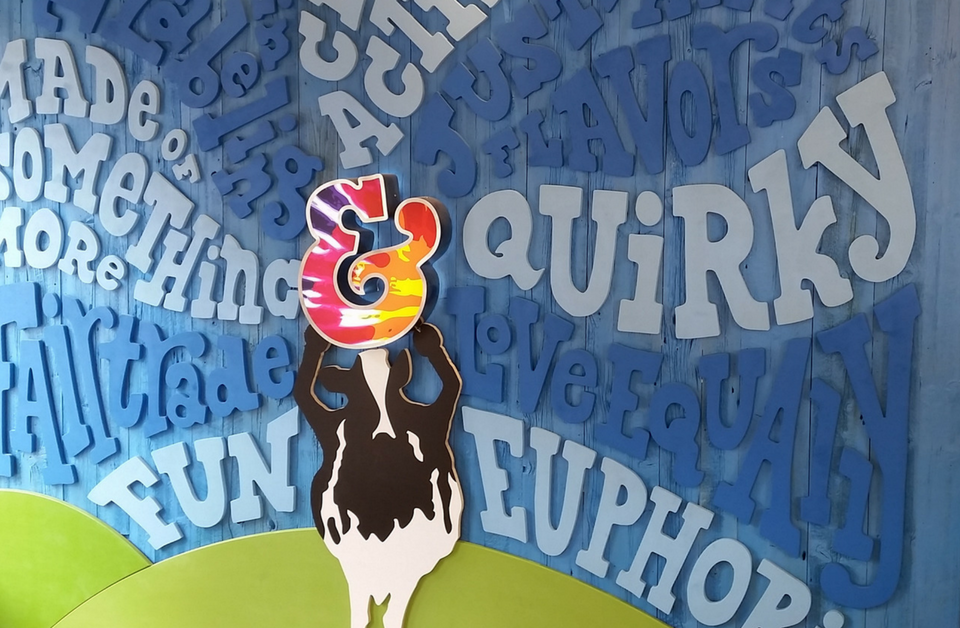 A full size real 70's era VW bus, new mission statement art displays, a psychedelic welcome wall, marketing graphics and custom printed and built ice cream pint lid divider wall are some of the elements we provided and supported.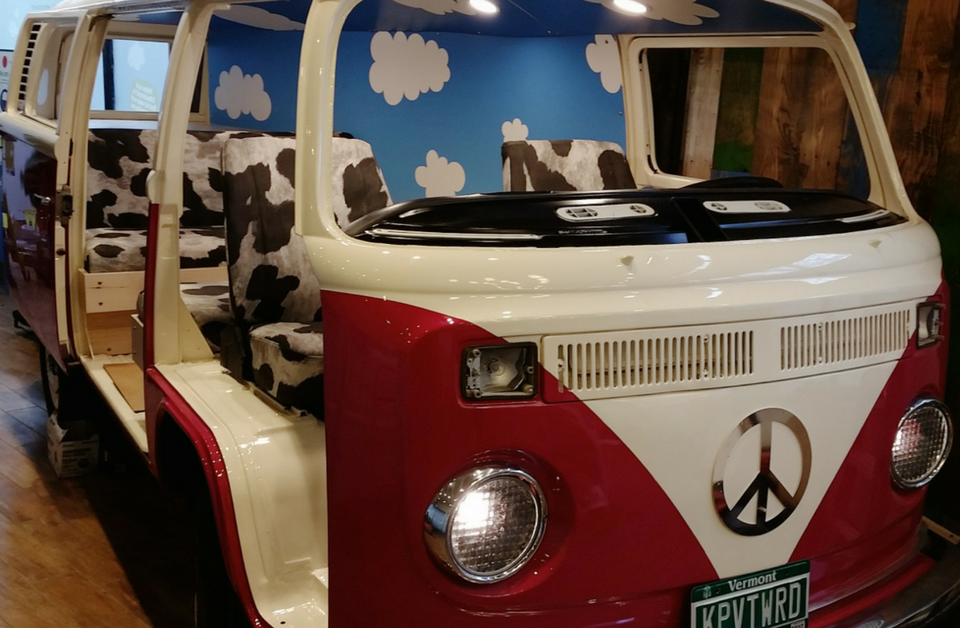 A New Additional to Our Digital Print Team
Mid-May, we have been very fortunate to bring on Ned Corbett to our staff as one of our digital print technicians.  Ned has a long history in Burlington as a graphic designer and art director.  He bring a tremendous knowledge base to our company and our clients.
Another interesting project area has been custom printed Lintec film for architectural glass for companies such as Sarepta, Cognex and Draft Kings.
The Vermont History Museum recently worked with us to update their large format print exhibits with direct printed Sinra panels and 3M custom wall murals. The Chimney Point Historic Museum is next, as we've just begun printing and finishing several new exhibit panels.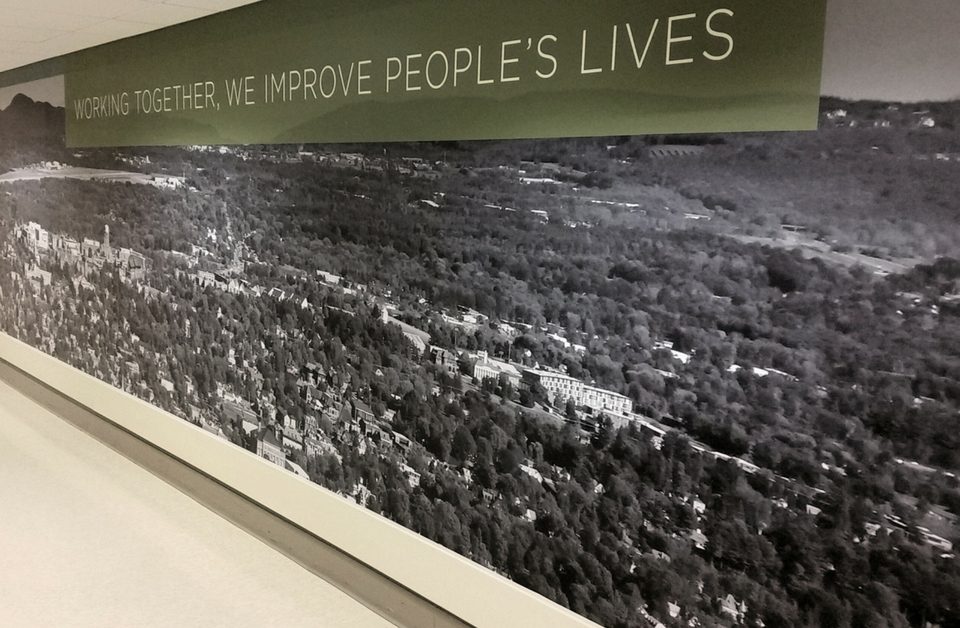 What We've Been Up to Recently
Here are some other projects recently completed and in the works:
Lake Champlain Chocolates

event graphics

Pole banners for the City of Burlington

Ben & Jerry's store

specialty graphic

s and menu panels for Israel

Airport backlit display in Harlingen, Texas

Installing

custom wall murals

and

large scale printing

for Dartmouth College

Oversize

fine art photo printing

on aluminum for The Essex Resort

Large scale acrylic

fine art photo printing

for the Courtyard marriott in Burlington

Outdoor

retail poster displays

for a jewelry boutique in Aruba

Oversize canvas

marketing graphics

for a jewelry retailers
Last, Light-Works donates the large format printing for the Burlington Discover Jazz Festival each year, and we're donating labor and materials to the Edmunds school in Burlington.